Junior, 2018
Inkjet print postcards and postcard rack, 4' x 10''
Installation view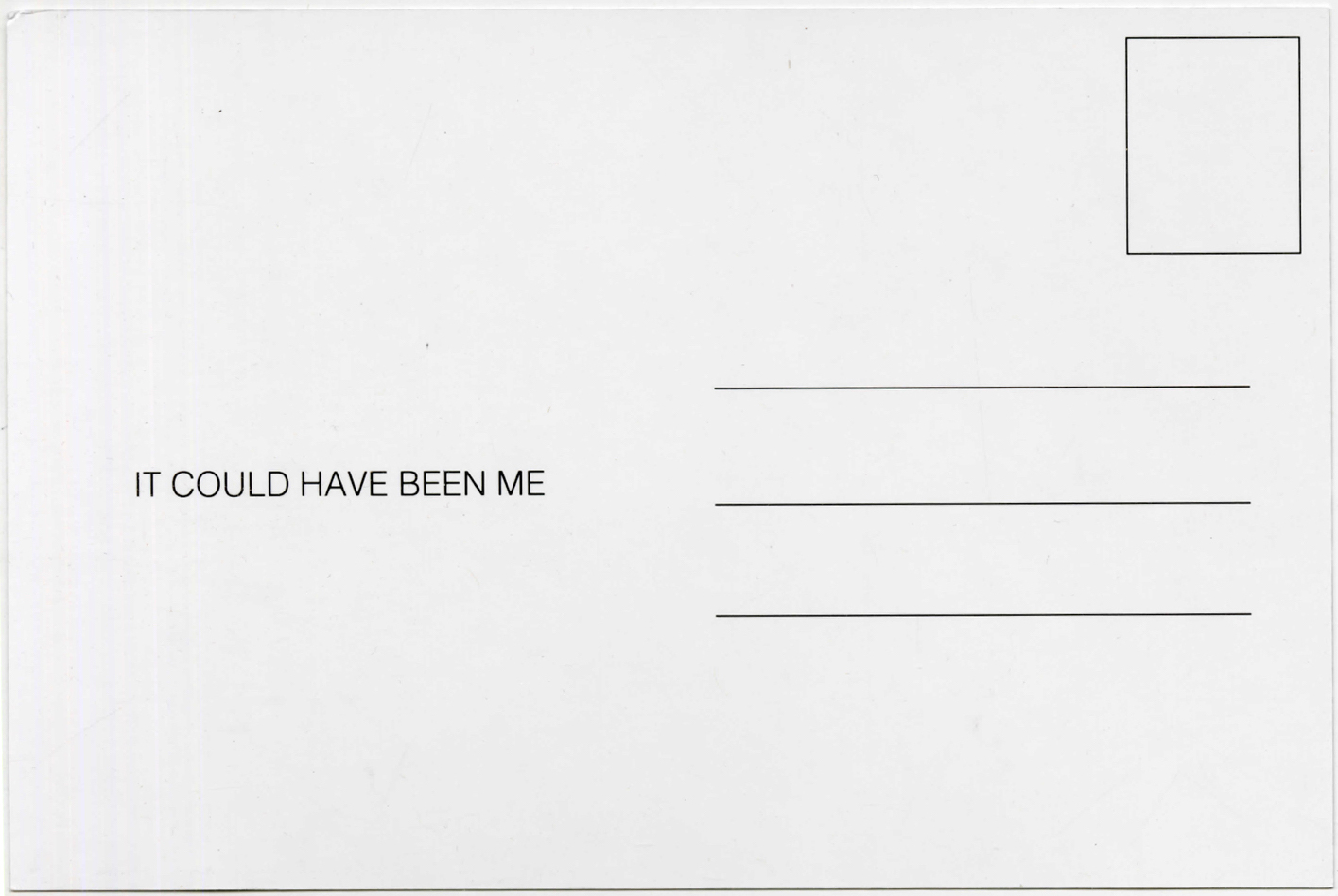 Junior (It could have been me), Junior (Protect me), Junior (We walk in their shoes because they can't), Junior (Enough is enough), Junior (Am I Next?), 2018
5 unique inkjet print postcards, 4'' x 6''

All text is derived from children's signage at the March for Our Lives in New York City, 2018. "Kiddie" airplane wings are talismans of safety. Take one; carry it with you.