Junior, Inkjet print postcards and postcard rack, 4' x 10'' / 2018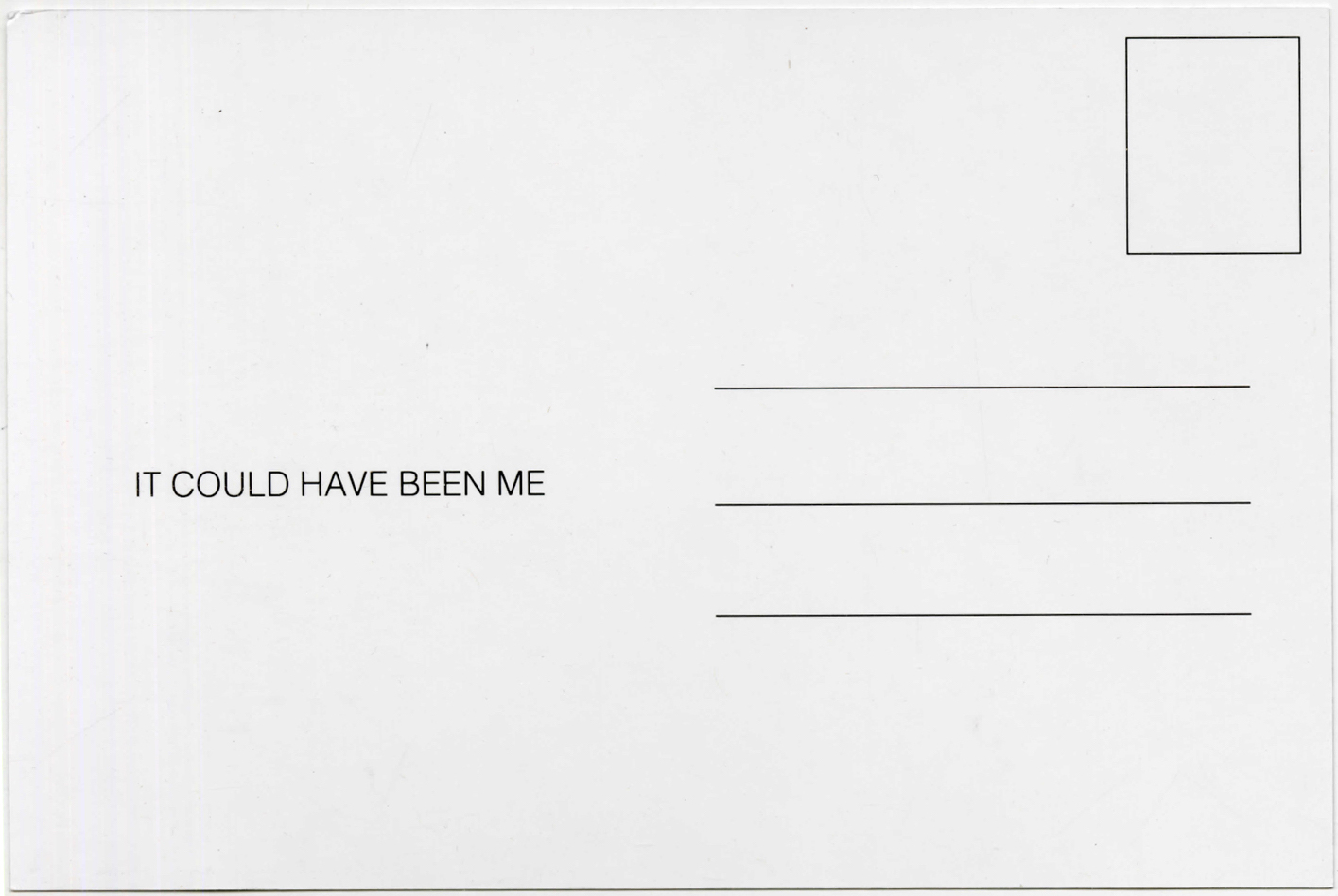 Inkjet print postcards, 4'' x 6'' / 2018

Junior (Enough is enough)
Junior (Am I Next?)
Junior (It could have been me)
Junior (We walk in their shoes because they can't)
Junior (Protect me)


The text in these works are derived from children's signage at the Millions March, 2018. "Kiddie" airplane wings are talisman of safety. Take one; carry it with you.