Untitled (Welcome), 2018–21
Flocked coir, carpeted rubber-backed, and waterhog doormats
Dimensions variable

First-year Columbia MFA Exhibition, Lenfest Center for the Arts, June 2021. Photos by Gustavo Murillo.


Official Alloy (from the series Dumb Copies), 2021
Aluminum and molded plastic telescoping flagpole, metallic flocking
Base: 12.5 x 6 x 12.5 in.
Pole: 1.2 in. (diameter) x 7 feet

Photos by Raul Valverde.






Dear Citizen, 2020
Continuous single-channel video with sound, 2.5 minute loop


Dear Citizen aggregates, then negates Presidential ciziten welcome speeches from 1980–present as a fake information breach call.





Junior, 2018
Inkjet print postcards and postcard rack, 4' x 10''
Installation view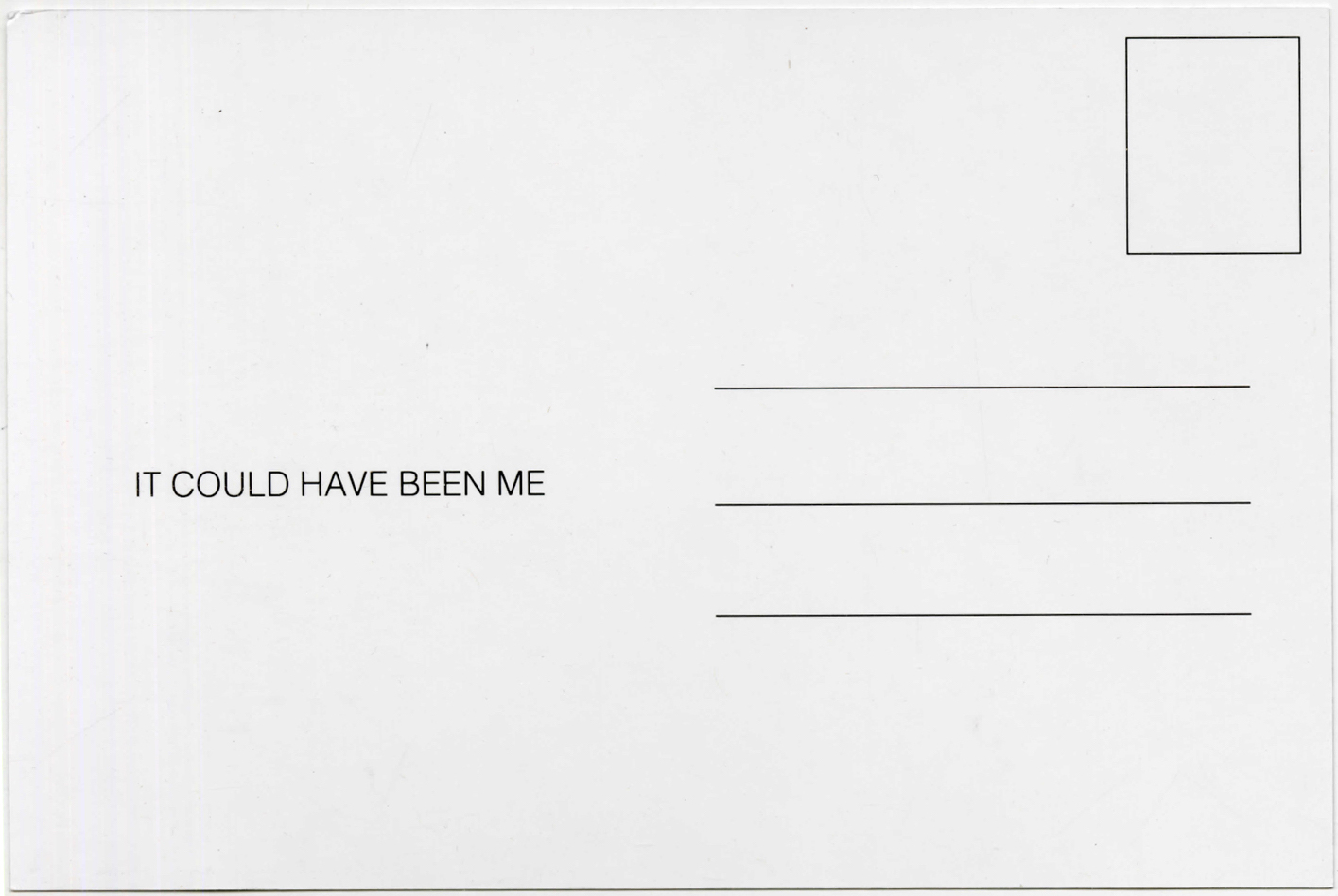 Junior (It could have been me), Junior (Protect me), Junior (We walk in their shoes because they can't), Junior (Enough is enough), Junior (Am I Next?), 2018
5 unique inkjet print postcards, 4'' x 6''

All text is derived from children's signage at the March for Our Lives in New York City, 2018. "Kiddie" airplane wings are talismans of safety. Take one; carry it with you.






Picturing, 2018
Continuous color 35mm slide projection
Dimensions variable

Picturing reimages found online journalistic documentations of Santa Rosa's landscape after the Camp Fire, the lethal mudslides in Montecito, and the destruction Hurricane Irma caused across the Caribbean and the Eastern United States.